Tokyo Roki's world-class genuine parts are designed to meet customer needs.
Based on Tokyo Roki's corporate philosophy of "Clean & Saving," we consider it our mission to develop, manufacture, and supply innovative products through abundant ideas and honing of our technologies.
By taking advantage of the solid knowledge, experience and skills we have accumulated over the years, as well as with the installation of state-of-the-art equipment and automation of production lines, our genuine parts products continue to satisfy our customer needs.
That is why Tokyo Roki's products are widely supported by our customers.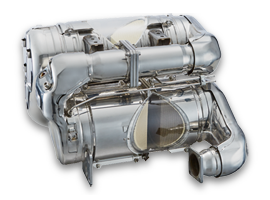 Ventilators
(Crankcase Ventilation, Oil Mist Separator)


Filters for special equipment